Product Description
We manufacture Ford ambulance car, JMC ambulance truck, Foton ambulance car for sale, the ambulance car furnished with first-aid kits, resuscitators, oxygen tanks, stretchers facilities, so sick or injured people could get health care on the way to the hospital. this is a small ambulance truck, short wheelbase ensure it smart in the narrow road.
Ambulance car configuration:
1. Long range rescue light and flashing light around.
2. Automatic stretchers
3. Oxygen supply system: Oxygen bottle and Oxygen cabinet.
4. Left side medical cabinet
5. Working seats, escort seat.
6. Disinfection lamp
7. Infusion hook.
8. Other option medical equipment as client requirement.
Name

Foton Hospital Ambulance Car For Transport Patient

Product Type

JX6580TA-M5

Overall dimensions

length:5780mm

Width:2000mm
High: 2360mm, 2580mm, 2590mm
High: 2690mm, 2800mm

Engine manufacturer

Jiangling Motors Co., Ltd.

Fuel Type

Diesel

Wheelbase

3750mm

Engine Model

DURATORQ4D225H

Top speed

145km / h

Displacement

2198ml

Power

100kw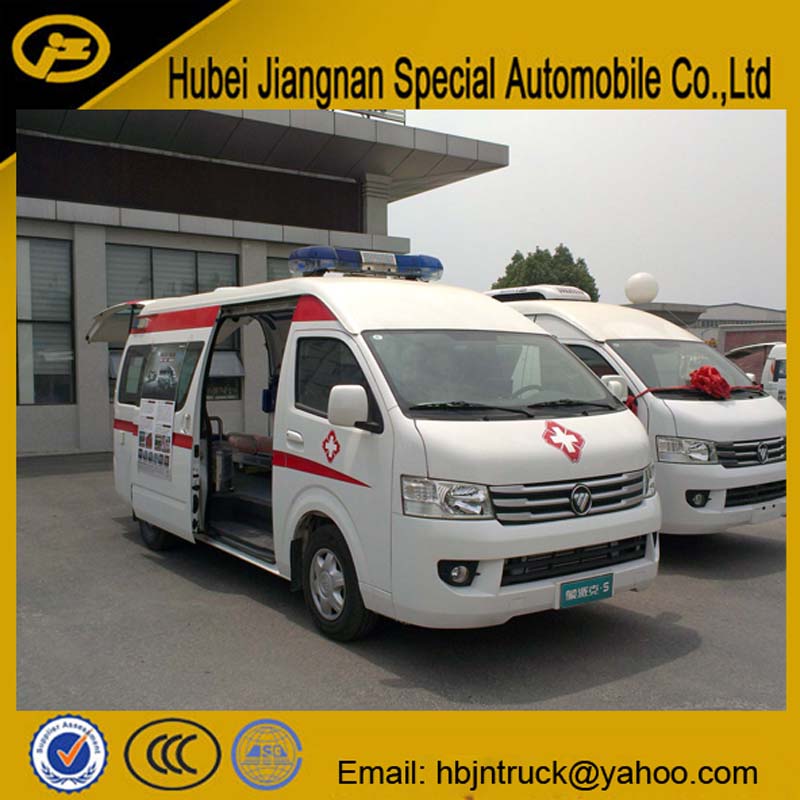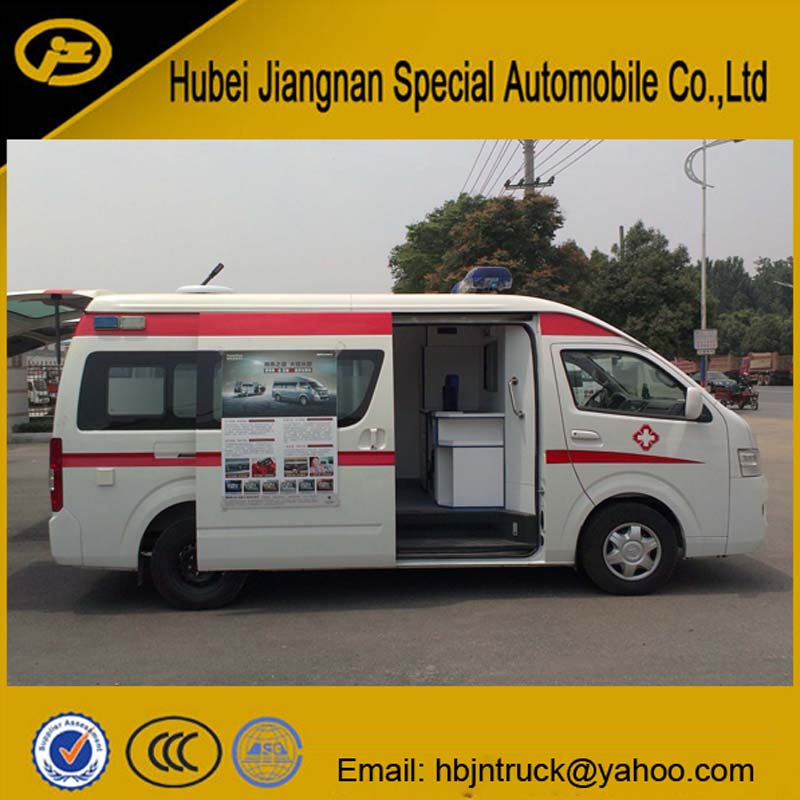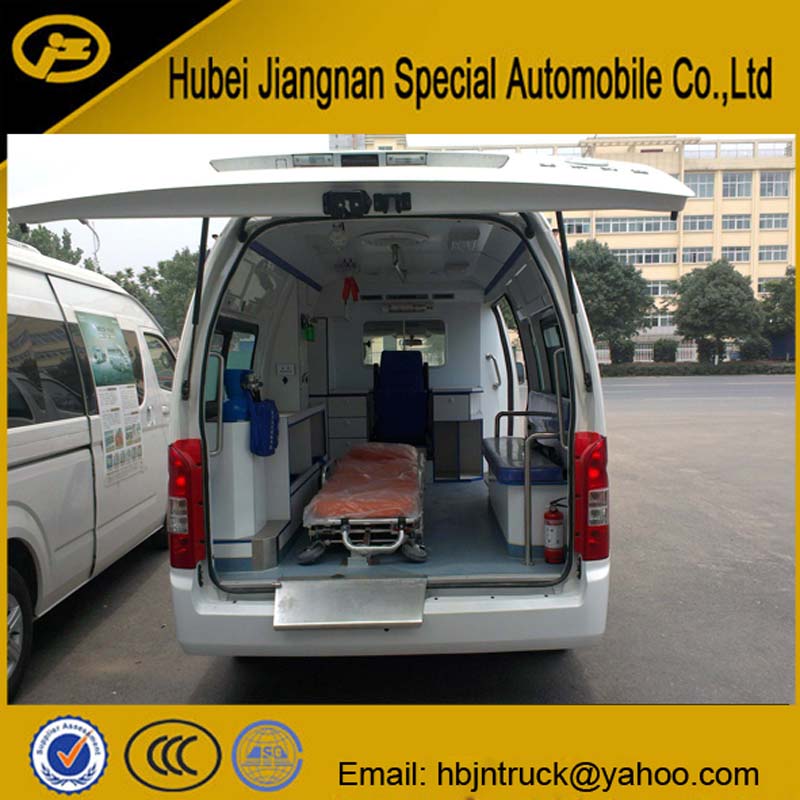 Inside of the ambulance car view: